Every day we test different types of monitors, each with its unique purpose. Some monitors are ideal for boosting productivity, while others are perfect for those on a budget. Some monitors cater to the needs of businesses, resulting in the best business monitors, and some those who work in photography or video due to their exceptional color accuracy, resulting in the best monitors for photo editing and best monitors for video editing. 
In truth, monitors are engineered with a specific purpose, just like any other technology. It's uncommon for a monitor to excel in all areas simultaneously – so when we find a monitor that checks all our boxes, like the DesignView PD2706UA – it's a big deal.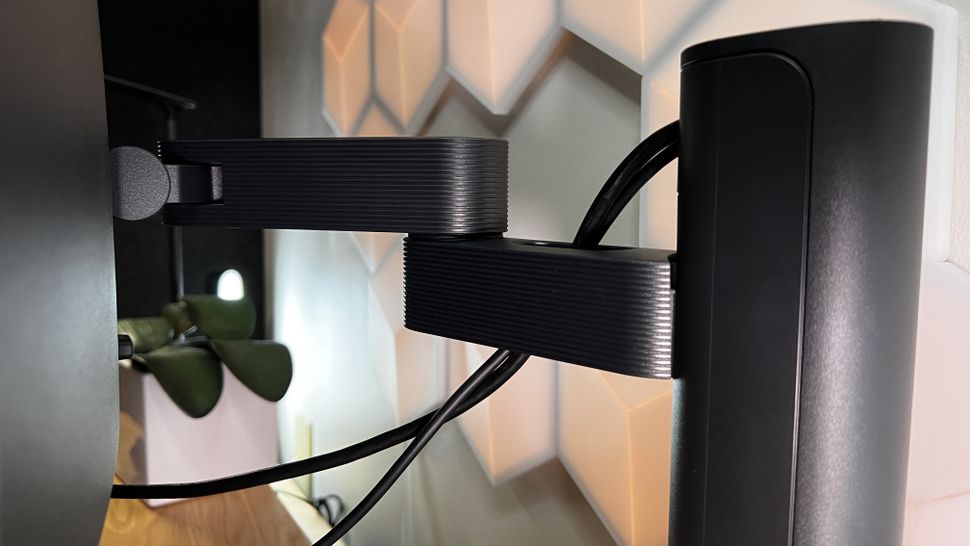 Unboxing and First Impressions
We knew the DesignView PD2706UA was an impressive build from the moment we opened the box. The casing for the monitor is well-constructed, and the included ergo monitor arm is an ideal size in both height and parts. The individual components of the arm are thick enough to feel like they won't break with some tension and yet are small enough to tuck neatly behind the monitor. 
Right after we first plugged the screen in, we saw the brilliance of the display spring to life. The colors are wonderful, even without calibration, and we could easily choose a color profile to match our MacBook.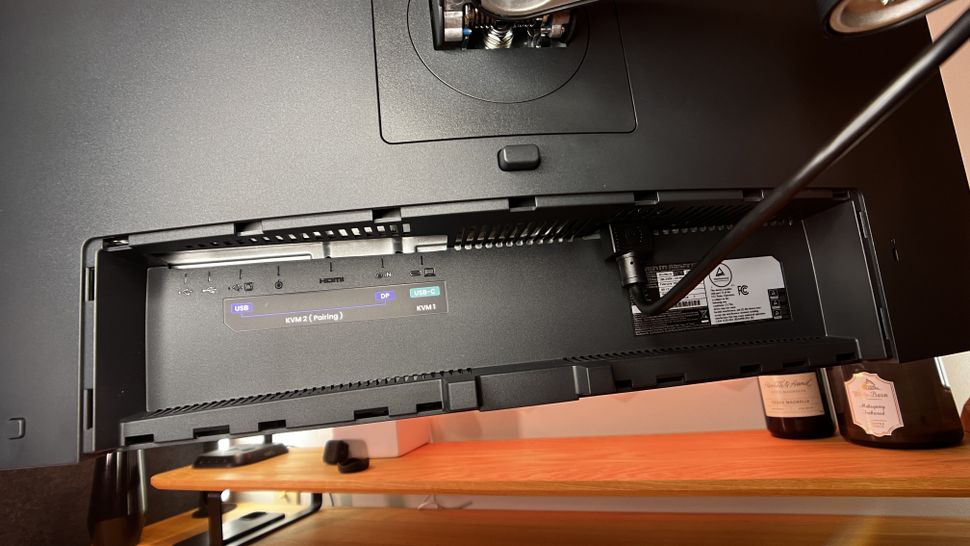 Design and Build Quality
Specs
Screen Size: 27-inches
Aspect Ratio: 16:9
Resolution: 3840 x 2160
Brightness: 350 nits SDR / 400 nits HDR
Response Time: 5ms
Contrast Ratio: 1,200:1
Ports: 1x HDMI 2.0, 1x DisplayPort 1.4, 2x USB-C, 1x USB-C host, 1x Headphone jack, 1x USB-B, 2x USB-A
The included Ergo stand feels incredible and greatly benefits the DesignView PD2706UA. Having it built-in makes this monitor feel like a Swiss army knife that can go anywhere, on any setup, and in portrait or horizontal orientation.
The DesignView PD2706UA's sleek black frame can blend in with minimalist and maximalist desk setups. The included Ergo arm can clamp to any desk or attach to a grommet, thanks to the ability to separate pieces of the C-clamp mount. Within the Ergo stand itself, the horizontal arms can raise and lower to find the perfect height, plus the two-piece horizontal arm plus full articulation at the VESA mount truly means this monitor can fit just about anywhere out of the box.
In the scenario that this monitor is used where the back is visible, BenQ includes a port cover in the box, allowing all of your cables to become nearly invisible, hidden with that cover and then again in the cable management built into the Ergo Arm.
Another great feature of the DesignView PD2706UA is that a USB-A, USB-C, and headphone port reside on the right-hand side of the monitor. This port placement has been super helpful regardless of the monitor's orientation and has been an excellent place for us to plug in drives, charge a phone, or even throw on some headphones or a headset for a meeting.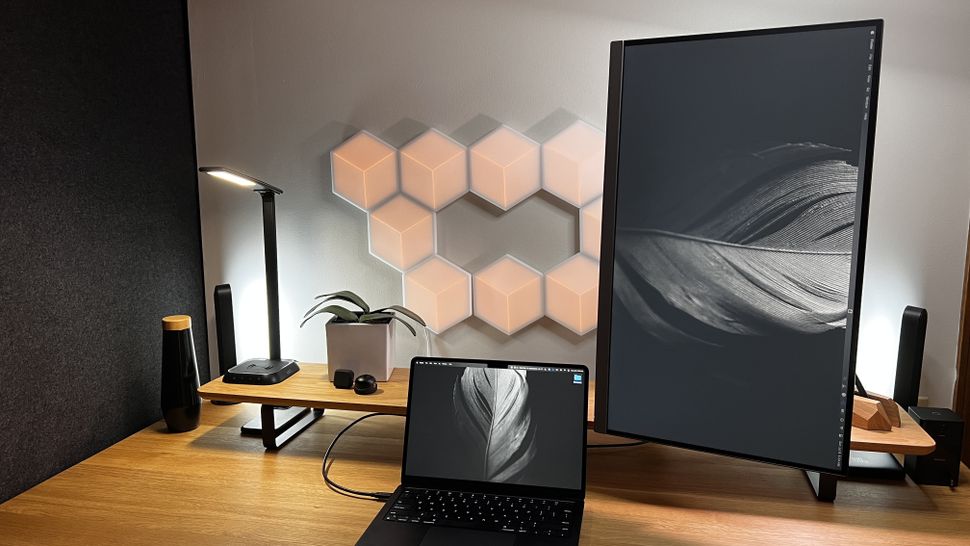 In Use
We have tested the DesignView PD2706UA on several different desks, in several different setups, and for several use cases. So far, we have been blown away at how well this monitor fits into everything we have thrown at it. As a secondary monitor in portrait mode, the DesignView PD2706UA has been great for viewing spreadsheets, editing vertical content, viewing a long email thread, and working on documents. 
This display can conform to just about any setup as a primary monitor, with the ability to move around and fit just about anywhere. For example, this monitor could perch perfectly above the console if you have a mixing board, or for photographers, it could move around to get the perfect viewing angle at an editing setup or spin around for a reference monitor directly connected to the camera. For business use, this monitor could be pulled into view when in use and then pushed out of the way to work on other materials needed. Alternatively, without requiring additional accessories, this monitor can fit the perfect ergonomic height and depth, reducing strain on the user's back, neck, and overall health.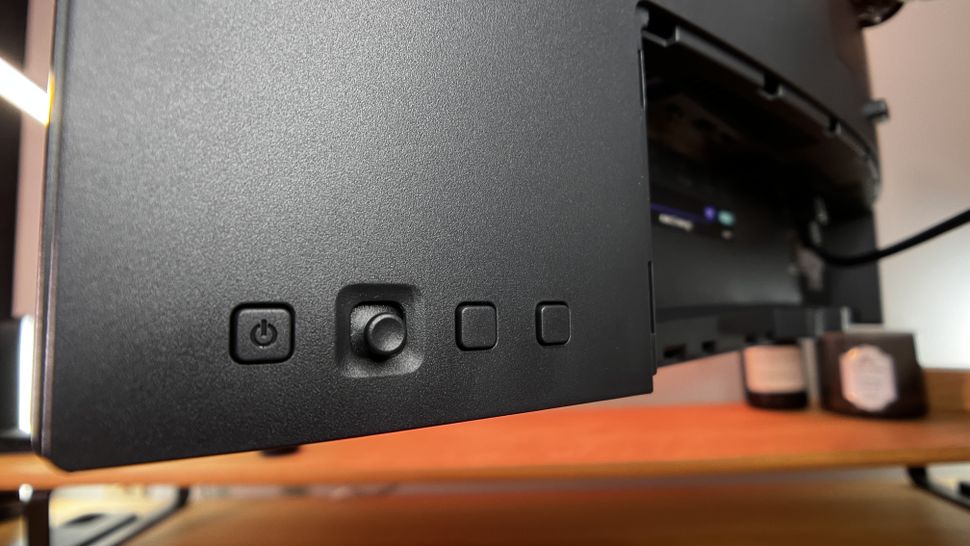 This monitor is also capable of producing great colors, switching between color modes with the touch of a button, and even replicating what images would look like on an e-book display with BenQ's ePaper Mode.
Furthermore, the PD2706UA can have two picture or color modes side by side to compare and contrast differences in photos or videos even more accessible.
The last feature we will mention is input switching. Thanks to the included puck controller, we could switch between inputs (USB-C, HDMI, Displayport) by pressing one of the preset buttons on the puck. So, if you have multiple computers running on this monitor, you can switch more effortlessly than ever. We ran a few laptops and a desktop all to the monitor at once, and we were able to switch between them by pressing the corresponding button on the controller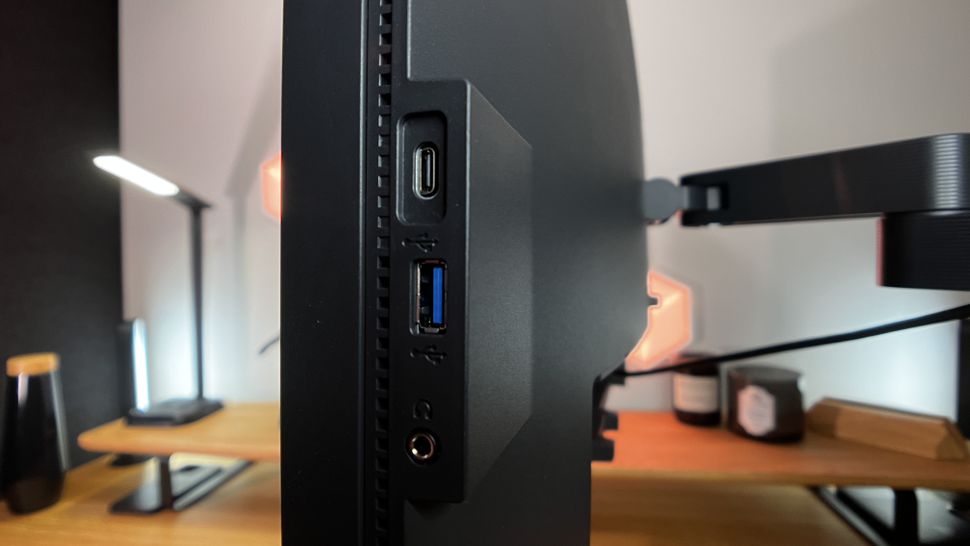 Final Verdict
As far as business monitors go, the DesignView PD2706UA has it all. The only downside is that it's not a bit bigger, but a larger model is available, so that's not even a good con. 
We do not give out 5-star ratings often around here, as by design, we try and find the flaws in the products we review. However, in the case of the DesignView PD2706UA, we have not found any. The picture is excellent, the ergo arm is fantastic, the color accuracy is phenomenal, the ports are solid, and the puck controller makes navigating a breeze. Even the price is remarkable for this quality monitor, making the DesignView PD2706UA a top recommendation for us.