Facebook takes on Zoom with new Messenger Rooms videoconferencing tool
In a big push to address the new ways people interact online, Facebook Inc. today unveiled an online meetings tool that will compete with Zoom, along with a flurry of other videoconferencing features spanning all its platforms.
The move into videoconferencing could help Facebook persuade users to log in more often amid the coronavirus pandemic — not to mention give it a potentially credible alternative to Zoom, whose user base has skyrocketed during the pandemic as more people work and study from home.
In the bigger picture, the moves also advance the strategy the company announced last year to give members more "intimate" ways to communicate. At the time, Chief Executive Officer Mark Zuckerberg (pictured on his video chat today) likened Facebook's social networking model to a town square and outlined a vision to deliver the "digital equivalent of the living room."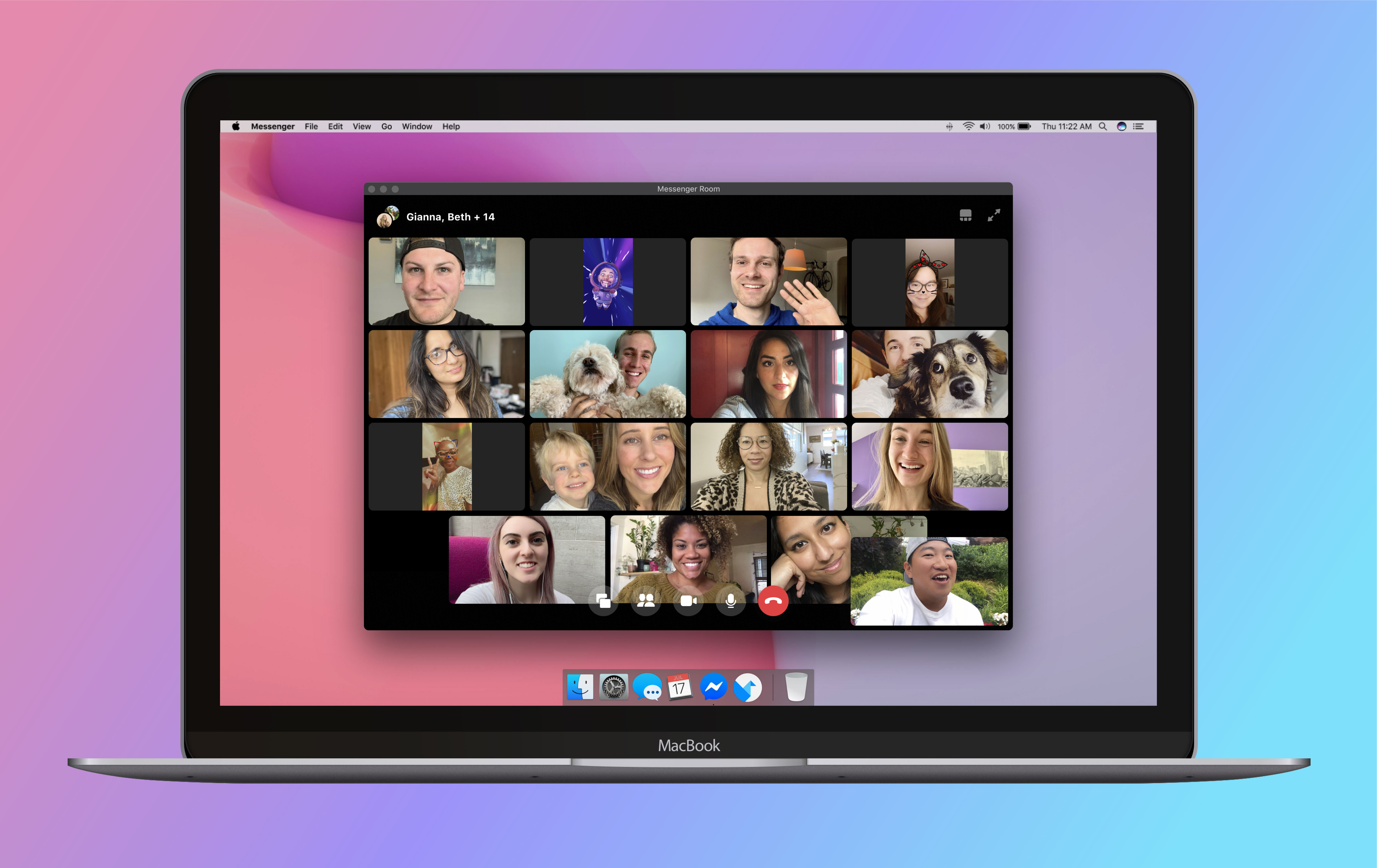 Messenger Rooms, the new videoconferencing tool unveiled today, implements the vision of a digital living room in the form of a minimalistic call interface and the ability to hold group meetings with up to 50 participants. There's no limit on call duration, unlike the free version of Zoom. Hosts can make a meeting open to the public or only invite close contacts, while participants have access to various features designed to make the call experience more convenient.
Facebook has equipped Messenger Rooms with virtual backgrounds, a "mood lighting" setting to brighten up video captured in dark rooms and augmented reality face filters. The filters, a concept it first introduced in Instagram, reflects the cross-platform future Facebook sees for the tool. Messenger Rooms will only be available via Messenger and Facebook interface to start, but further down the road, the company will add the ability to start meetings from Instagram Direct, WhatsApp and its Portal devices.
Facebook is rolling out video features across all its social media properties. Some, like its update to WhatsApp, are an upgrade to existing capabilities, while other additions venture into more unexplored territory.
The company is doubling the maximum number of people who can join a WhatsApp voice or video call to eight. For Instagram users, Facebook is adding the ability to watch Instagram Live broadcasts from a desktop, while the Portal smart display's camera can now be used to stream live video to Facebook pages and groups.
Facebook's namesake social network is getting new features as well. Live With, an option the company originally developed for Instagram, is coming to the platform and will enable users to invite another person to a video stream. Facebook Dating will now support video calls too. 
Rival Zoom Video Communications Inc., which had originally created its platform for the enterprise, recently passed 300 million active daily users, most of whom are consumers. The company has paused feature development for 90 days to focus on security. Once the engineering freeze is over, Zoom may start adding more consumer-friendly features such as filters to address the needs of its new user base and the new competition from services such as Messenger Rooms.
Facebook also competes with Zoom in the latter company's home enterprise market. Alongside the social networking updates, Facebook today introduced new content sharing and alerting features for its enterprise-focused Workplace collaboration service, which has a built-in video calling function. 
Photos: Facebook
---
Since you're here …
Show your support for our mission with our one-click subscription to our YouTube channel (below). The more subscribers we have, the more YouTube will suggest relevant enterprise and emerging technology content to you. Thanks!
Support our mission:    >>>>>>  SUBSCRIBE NOW >>>>>>  to our YouTube channel.
… We'd also like to tell you about our mission and how you can help us fulfill it. SiliconANGLE Media Inc.'s business model is based on the intrinsic value of the content, not advertising. Unlike many online publications, we don't have a paywall or run banner advertising, because we want to keep our journalism open, without influence or the need to chase traffic.The journalism, reporting and commentary on SiliconANGLE — along with live, unscripted video from our Silicon Valley studio and globe-trotting video teams at theCUBE — take a lot of hard work, time and money. Keeping the quality high requires the support of sponsors who are aligned with our vision of ad-free journalism content.
If you like the reporting, video interviews and other ad-free content here, please take a moment to check out a sample of the video content supported by our sponsors, tweet your support, and keep coming back to SiliconANGLE.