Players will explore a nostalgic universe of games built on the blockchain
San Diego (APRIL 28, 2022) – Kongregate, creators of the massively popular web gaming platform Kongregate.com and a pioneering blockchain game developer, today revealed the Bitverse, a soon-to-launch collection of web3 games set in a nostalgic 8-bit universe. Each game in the Bitverse will have different game mechanics and gameplay styles but will live within the same game universe – or metaverse. To start, the Bitverse will consist of three games: Bit Heroes – a Kongregate fan-favorite cross platform mmorpg, Bit Heroes Arena – a battle royale shooter currently in open beta, and a third game currently in development planned to launch later this year.
The Bitverse will feature a unique combination of fungible and non-fungible tokens (NFTs) for players to collect and earn, rewarding their engagement with the metaverse. Players will be able to play as their "hero" or avatar across games as a non-fungible token (NFT), but each game will also be playable as a stand alone title for those that don't want to engage in the Bitverse's deeper lore and gameplay. The first set of unique one-of-one avatars will be available for presale in Q2 2022. More information about how the NFT avatars and token economies will work across games is available in the official Bitverse whitepaper at www.thebitverse.io.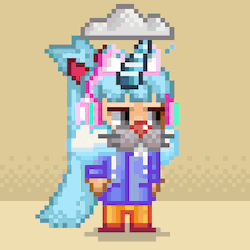 "Imagine a world where players no longer lose their unique character or digital identity when they want to switch from one game to the next. Instead, players have a larger universe of games to explore that leverage the progress, time and experience they have accrued playing their favorite game. And to take that one step further, what if that player can tell the game developers – directly – what types of games they want to see made in the future. That's the promise and vision of the Bitverse," said Max Murphy, CTO at Kongregate. "That's the future that I want to live in and the world that Kongregate is building."
Inspired by the quirky world of Kongregate's retro mmorpg, Bit Heroes, the Bitverse will be able to tackle any game genre or location thanks to the existing game lore's nostalgic sense of humor. Launched on Kongregate.com in September 2016, Bit Heroes was an immediate fan-favorite and quickly transitioned to mobile devices & steam where it has amassed over 15 million lifetime players. It will act as the foundation for future Bitverse game launches.
"The long term goal of the Bitverse is to create a metaverse of cross platform games united by the blockchain, with an NFT 'bit hero' that players can use in every game," said Jorge G. Ezquerra, Senior Director of Product at Kongregate. "These games will use a hybrid of traditional gaming and blockchain technology to allow players to own digital assets, engage with developers directly and influence future game development. With Bit Heroes' retro vibes, our intention is to create a sense of nostalgia by returning to what Kongregate does best – bringing a community of gamers and developers together to create games with each other."
In addition to the already popular Bit Heroes MMORPG, Kongregate plans to release Bit Heroes Arena in Q3 of this year. Bit Heroes Arena, currently in open beta, is a survival battle royale where players combat monsters and each other in a fantasy world. Additionally, Kongregate plans to develop and release more games in the Bitverse universe based on player feedback, one of which is currently in development and is slated to launch later this year.
Bitverse games will be available across platforms later this year. Stay up to date with Kongregate's Bitverse roadmap by joining the Discord and visiting www.thebitverse.io.
About Kongregate
Kongregate is a leading game developer and architect of the gaming portal Kongregate.com. Formed in 2006 as a platform for amplifying indie game developers and building passionate gaming communities, Kongregate has always put players and developers first. Today, the company is focused on bringing fun gaming experiences to players around the world using the latest technologies. Its mobile games have been downloaded hundreds of millions of times and have billions of gameplays. Kongregate is a part of leading international digital entertainment group MTG and has three offices across the United States: San Diego, Portland, and Chicago.