XINSTALL BY CLICKING THE DOWNLOAD FILE
Is the MIR4 no sound problem making it impossible to enjoy the tactical, action-packed game? You're not alone. Many players who recently downloaded MIR4 have reported the game has no sound. From the calming music in the background to the fun game sounds, the MIR4 sound doesn't work at all, which can be annoying.
If you're a victim of the same, we have created this troubleshooting guide to help you resolve the issue. Keep reading to learn how you can make your MIR4 sound work.
Why is there no sound in MIR4?
If there's no sound in MIR4, it's usually because of general audio settings. However, other factors may cause the MIR4 no sound issue, including:
Outdated audio drivers: Using outdated and corrupt audio drivers will likely trigger audio issues on your PC.
Faulty headsets or speakers: Your headsets or speakers may be faulty or damaged, causing sound issues when playing games.
Low volume: You may not hear any sound when playing MIR4 simply because your audio volume is too low.
Wrong in-game audio settings: Your MIR4 audio settings may be incorrect or misconfigured, causing audio issues.
Corrupt .dll audio file: The .dll audio file in MIR4 may be corrupt or damaged, resulting in no sound when playing the game.
How do I fix the MIR4 no sound issue?
To fix the MIR4 no sound problem, we recommend performing the following general fixes first:
Confirm your PC's volume is high. You can increase the volume by pressing the + volume button on your keyboard.
Confirm your headsets or speakers are plugged in correctly and not damaged or faulty.
Check the general sound by launching another game or app to see if there's sound on your PC.
If the MIR4 sound is still not working after performing these pre-checks, try the following foolproof solutions:
1. Download a new .dll audio file
Time needed: 2 minutes
According to reports from online forums, players can fix the sound issue in MIR4 by downloading a new .dll audio file to replace the corrupt or damaged audio file. To do this:
Download file

Open any browser on your PC and click this link. Scroll down and choose the .dll compatible with your PC, such as 32bit or 64bit. Click Download to download the file on your PC.

Open MIR4 folder

Navigate to MIR4's directory folder on your PC by navigating the following path:
Mir4Global> Mir4Client> Mir4Mobile> Binaries> Win64

Locate the .dll audio file

In the folder that opens, you should see a .dll audio file labelled xaudio2_9redist.dll

Delete file

Select the xaudio2_9redist.dll and delete it from your PC.

New .dll audio folder

Now, go to the .dll audio file you downloaded in Step 1. Drag and drop it in the Mir4 folder.

Test audio

Launch MIR4 to see if the audio works.
2. Update audio drivers
If you haven't updated your audio drivers in a while, consider updating them immediately to get the latest audio drivers for your PC. Updated audio drivers ensure your sound system functions as expected, eliminating sound issues. You can update your audio drivers in two ways:
👉Manually via Device Manager
Right-click the Windows start menu and select Device Manager.
Double-click the Sound, video and Game Controllers tab to expand the category.
Right-click the dedicated audio adapter you want to update and click Update Driver.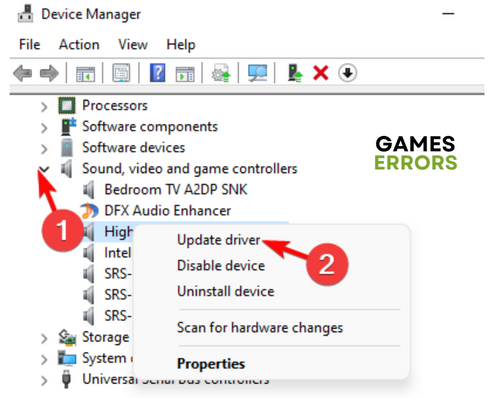 Click Search automatically for drivers and allow Windows to find compatible drivers for your PC.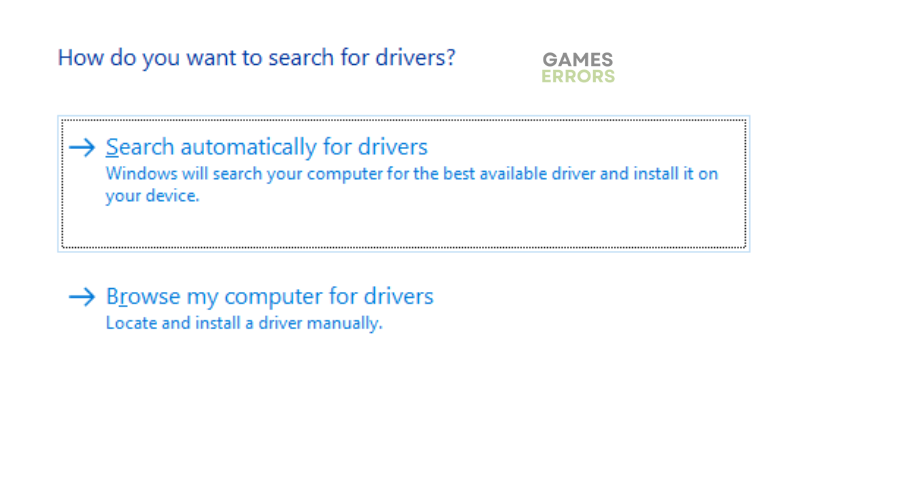 Restart your PC to save changes.
Launch MIR4 and check whether the audio works.
👉Automatically with Outbye Driver Updater
We know that updating your divers manually can be tasking and time-consuming. Luckily, with Outbyte Driver Updater, you can automatically update your audio drivers, eliminating the hassle and time it takes to do so manually. Download and install Outbyte Driver Updater, and it will search for missing and updated drivers and install them on your PC.
3. Configure in-game volume settings
MIR4 lets you tweak your in-game audio settings to ensure the sound works correctly. To do this:
Launch MIR4 and click Start game.
On the bottom right corner, click Settings.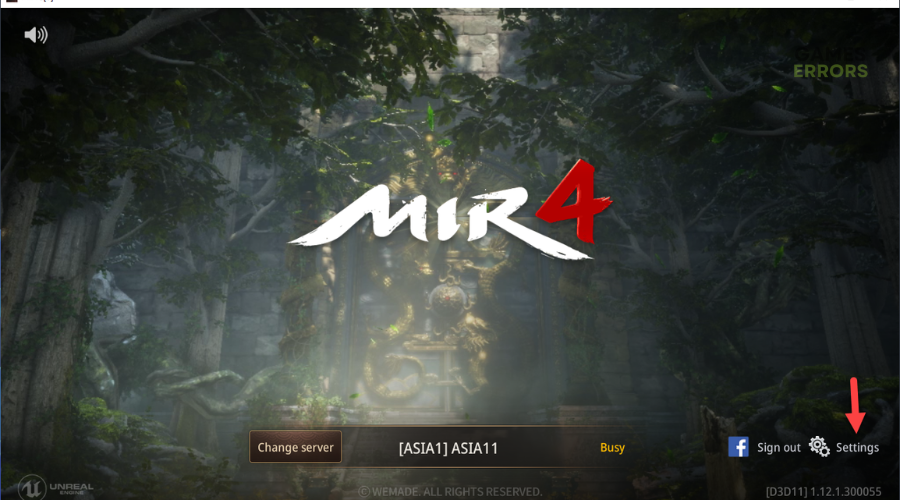 Choose Environment and click Sound on the left side.
Adjust the following volumes to the max:

Main volume
BGM volume
SFX volume
Voice volume
Ambient volume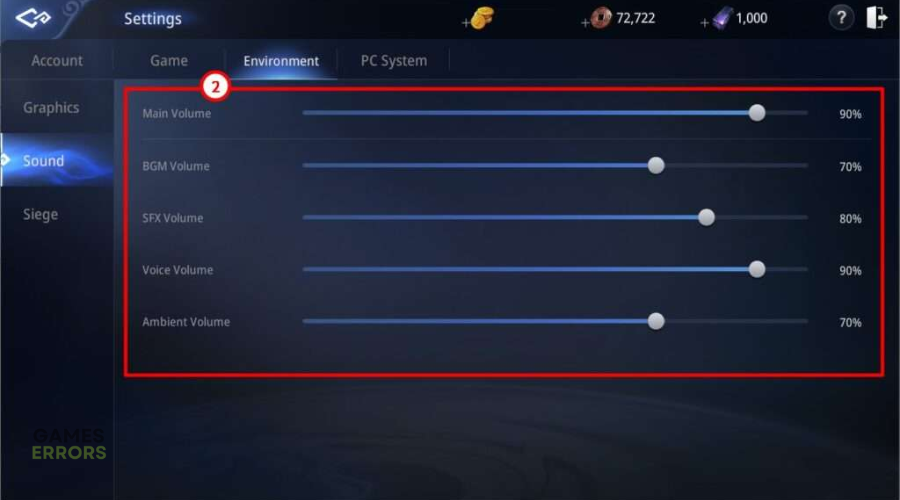 Play the game to see if the sound works.
Related articles:
Conclusion
Playing MIR4 with no sound is not an enjoyable experience. Remember to download a new .dll audio file, update audio drivers, and configure in-game volume settings to fix the no sound issue.
If you encounter any issues or errors while playing your favorite games and require support, feel free to contact us here. Our team is always ready to assist you and ensure your gaming experience is seamless and enjoyable.


Credit goes to the respective owner!