Netflix has released a teaser for its forthcoming Stranger Things stage play – but fans won't find any hints about the show's fifth and final season in it.
The trailer, which debuted on Stranger Things' various social media accounts yesterday (July 5), sent fans into a frenzy, with many excited to get a potential first look at some Stranger Things season 5 footage.
Unfortunately, the 60-second-long teaser is a let down. Initially comprising footage from the hit Netflix show's first four seasons, the trailer ends with a shot of a red light appearing above a stage. A message reading "the beginning of the Stranger Things story might hold the key to what comes next" materializes on the screen, before the Stranger Things logo closes out the video. In short: there's no sneak peak season 5 footage to pour over.
Check out the trailer for the stage play, which is titled Stranger Things: The First Shadow, below:
#StrangerThingsOnStage will take you right back to the beginning of the Stranger Things story – and it might hold the key to what comes next… 🔥 pic.twitter.com/3y9waLiG9jJuly 5, 2023
See more
The lack of Stranger Things 5 footage shouldn't be a big surprise, really. Stranger Things' fifth and final season is one of many movies and TV shows whose production has been halted by the ongoing writers' strike. That means production won't begin until the industrial action ends. Fans hoping for even a morsel of Stranger Things 5 information, then, should have checked their expectations before watching the teaser.
We know some details about Stranger Things: The First Shadow and how it'll tie into the show's burgeoning universe, though. As Netflix revealed in March, the stage play, which will make its debut on London's West End in November, serves as a prequel to events in the TV series. It'll focus on the Creel family's (and, in particular, Henry Creel's) arrival in Hawkins, Indiana, and fill in some of the gaps in their backstory and the origins of the Upside Down.
The First Shadow will be a West End exclusive until August 2024 (per ATG Tickets). And, with Stranger Things 5 likely to be in production by that point – providing the writers' strike doesn't last for another year – non-UK-based fans will hope the stage play heads to their country next. After all, considering The First Shadow will contain some major revelations about the Upside Down and Vecna – the creature Henry Creel turns into – Stranger Things fans will need to know about those details before season 5 rolls around. Otherwise, viewers unaware of those story beats may have a hard time following Stranger Things 5's plot.
The strange, risky issue of franchise expansion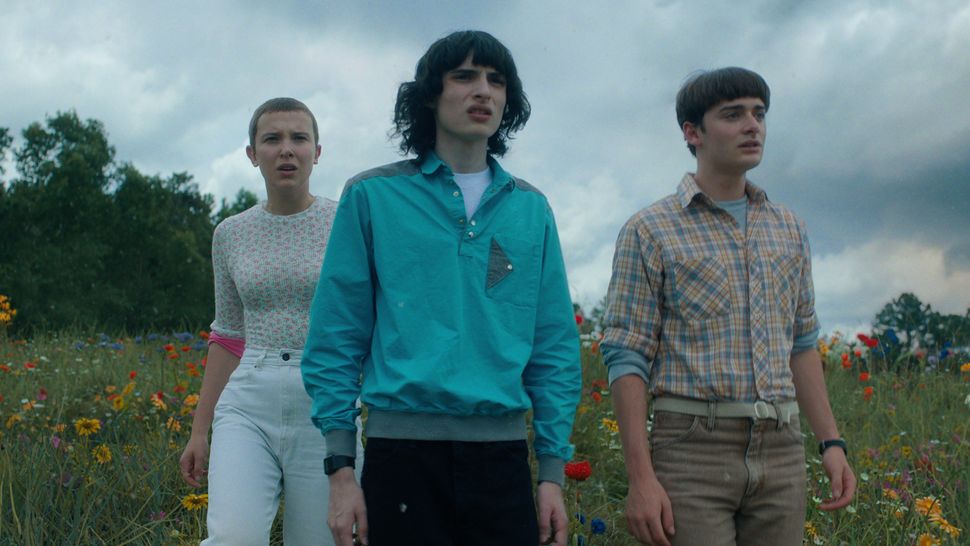 Stranger Things isn't the first culturally significant TV series that's expanded into other forms of media. It's one of the best Netflix shows of all time, so it's unsurprising that Netflix would want to build on that unprecedented success by fleshing out its biggest franchise hitter.
The world's best streaming service has already done so, too. There are already numerous Stranger Things tie-in books, comics, and novels to read, as well as a season 2-specific aftershow – Beyond Stranger Things – to check out if you missed it first time around. Add in The First Shadow, and the announcement of an as-yet-named spin-off TV show, and this is a universe that will only continue to grow in the years ahead.
But Netflix risks alienating Stranger Things fans with its prequel stage play, especially if The First Shadow's story contains vitally important information that audiences need to know before season 5 launches. If – and it's a big if – The First Shadow is only viewable in the UK, there are millions of viewers worldwide who won't be privy to said key information.
Sure, if that's the case, there'll be someone (who attends one of the play's many performances) who will post the most important details online for everyone else to see. That's not the same as learning the facts first-hand, though, and I'm sure fans of the sci-fi supernatural horror show would rather watch The First Shadow live than learn that information from a second-hand source.
And that's what makes Stranger Things' expansion into live theater such a risk. I previously explained why The First Shadow might mean Stranger Things 5 hits the big Marvel and Star Wars problem, so I won't cover old ground here. But Netflix can't afford to leave any Stranger Things fan behind as it builds out this incredibly popular franchise, and I fear The First Shadow may do just that for certain viewers. And, for a show that promotes inclusivity and unity as part of its wider themes, it would be a massive shame if even one fan felt left out.
For more Stranger Things coverage, read about which big Terminator star is joining the series' fifth season. Alternatively, read our review of Stranger Things season 4 or watch these five spooky sci-fi sagas while we wait for the show's final installment.