T-Minus 2 WEEKS Till Astronauts Head to Low-Earth Orbit from American Soil Once More!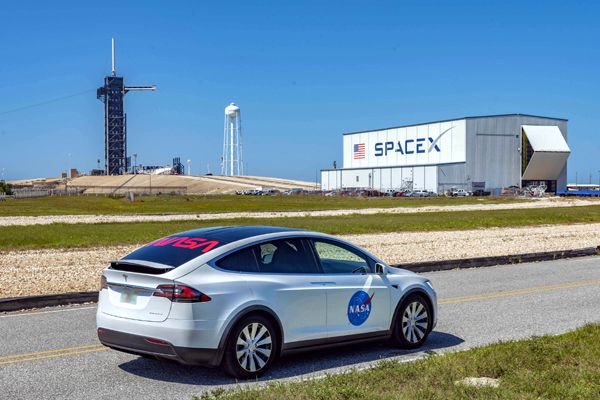 NASA
Today marks 14 days till astronauts launch to the International Space Station (ISS) from U.S. soil for the first time in almost 9 years (assuming that the weather cooperates and there are no technical glitches on May 27, of course)! In commemoration of this milestone, NASA Administrator Jim Bridenstine tweeted these great photos of the Tesla Model X that astronauts Douglas G. Hurley and Robert L. Behnken will ride in on a trip from their Kennedy Space Center crew quarters to Launch Complex 39A…where the Falcon 9 rocket and Crew Dragon capsule will await them for their historic voyage to the ISS.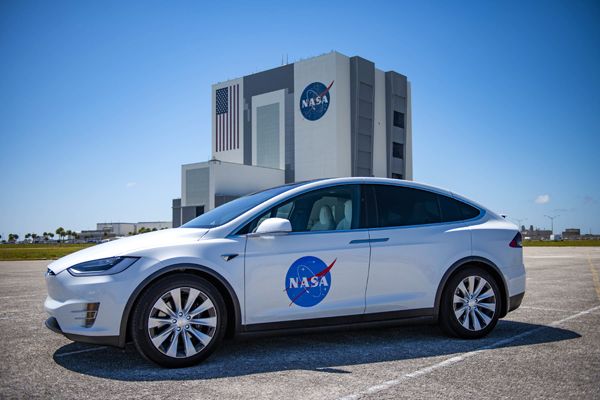 NASA
The excitement is building! I look forward to watching this historic launch via the SpaceX webcast two weeks from now. And of course, I look forward to viewing the first crewed launch of Boeing's Starliner capsule via NASA TV. Ditto with the maiden flight of NASA's Space Launch System later next year!
Here's some @Tesla news that everyone should love. Check out the Model X that will carry @AstroBehnken and @Astro_Doug to the launchpad for the Demo-2 mission! #LaunchAmerica pic.twitter.com/6GCQYDFXiv

— Jim Bridenstine (@JimBridenstine) May 13, 2020